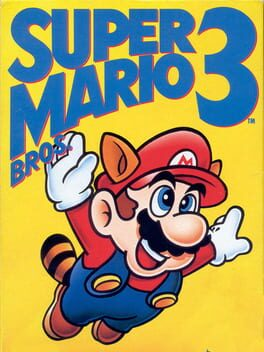 Add Trivia
Sorting options
---

In a 1996 interview with Shigeru Miyamoto published in Super Mario 64's first Japanese strategy guides, he revealed that Mario's running animation, speed and movements in that game were influenced by Arale, the main protagonist of the 1980 Akira Toriyama manga/anime "Dr. Slump":
"The area around his hips is a big "joint" that controls which way his body moves. We created all his movements from that point of origin: when he accelerates and inclines forward, when he turns and leans left or right, etc. So Mario sort of runs like Arale-chan, with the correct sense of weight in the body."
However, Dr. Slump's influence throughout the Mario series could trace back even further. In particular, his running speed and animation and the Racoon and Tanooki Suits from Super Mario Bros. 3, the Wing Cap from Super Mario 64, the Cat Suit from Super Mario 3D World, and even traits of Mario's happy cartoonish personality, his short stature and gloves, and blue-red-overalls color scheme bear enough similarities that they all could have been taken from Arale's appearances and other elements throughout Dr. Slump. Despite this, outside of Miyamoto's comment, these connections are not known to have been elaborated on by any other employee from Nintendo.

Over 30 new levels were created for the
Game Boy Advance
release of the game, Super Mario Advance 4: Super Mario Bros 3. In order to access these new levels, the player requires an e-Reader for Game Boy Advance and the various e-Reader Level Cards. To transfer the levels, the player would require 2 Game Boy Advance systems, the e-Reader, a link cable, and a copy of the game. Because of this, these levels have mostly fallen into obscurity.
Only 10 Level Cards were released in North America, while the other 20 Level Cards were released in Japan.
When the game was re-released on the
Wii U
Virtual Console and
Nintendo Switch
Online, all 38 e-Reader levels were unlocked by default as the e-Reader was only supported for the Game Boy Advance.

If a Muncher is hit with Raccoon Mario's tail attack, it will turn into a block. This trick carried over to the
All-Stars
version, but not the
GBA
version,
Super Mario Advance 4: Super Mario Bros. 3
.
Entering stage 5-3 with a Tanooki Suit and dropping into a Kuribo's Shoe while Statue Mario will grant the player total invincibility from enemies through the remainder of the level.

The king will give a different message than normal if Mario beats an airship wearing either the Frog Suit, the Tanooki Suit, or the Hammer Suit. The King will mistakenly believe that Mario has been transformed into a frog if he is wearing the Frog Suit, believe Mario is an actual raccoon if he's wearing the Tanooki Suit, and if Mario is wearing the Hammer Suit, he'll ask to borrow Mario's clothes.
In the
SNES
and
GBA
remakes of the game (Super Mario All-Stars and Super Mario Advance 4), the creatures the Mushroom kings were transformed into were changed from regular animals, such as a dog or a spider, to creatures specific to the
Mario series
that don't otherwise appear within
Super Mario Bros. 3
.
In the initial Japanese release, getting hit in any form other than small Mario would revert Mario back to his small form. This was changed in the western release so that getting hit as Fire Mario or any of the suit power-ups reverted Mario back to Super Mario. This was carried on in every platformer Mario game released after
Super Mario Bros. 3
, with the exception of the original
SNES
release of
Super Mario World
.
The western version was slightly different compared to the Japanese release. The game was a bit easier, some levels and object placements were slightly altered, the speed of the credits was faster, as well as some other minor details.
This game was the first appearance of the common Mario enemy Boos. They were actually based off of game designer Takashi Tezuka's wife, who would normally shy away from people, but had an explosive temper, triggered by the high amount of time Tezuka was spending at work.

As seen in early screenshots, Koopa Troopas and Hammer Bros. were going to host two mini-games. The minigames were a Question Block and a Dice Block game respectively, which also would have marked the first Mario game to have the Koopas standing instead of on all fours. These mini-games and their hosts seem to have been replaced by Toad.
The Nintendo Entertainment System version of the game was released twice in English, and the worlds were renamed in the second version.

Desert Hill was changed to Desert World.
Ocean Side was changed to Water Land.
Big Island was changed to Giant Land.
The Sky was changed to Sky Land.
Iced Land was changed to Ice Land.
Pipe Maze was changed to Pipe Land.
Castle of Koopa was changed to Dark Land.

Grass Land kept its name.
Many changes were made when porting the game to the
Game Boy Advance
. The changes were made in order to make the game easier, and to accommodate for the system's smaller screen resolution. These changes include adding coins and power-ups, making jumps shorter and easier, and moving platforms so they could fit on the screen.
The power-up "Kuribo's Shoe" is actually the Japanese name for the power-up, but it was left unchanged for the English release. Kuribo is the Japanese name for Goomba.
Before the US release of the game, gameplay footage appeared in the movie "The Wizard." This served as an advertisement for the game and helped ensure its commercial success.
id software sent a PC demo of Super Mario Bros. 3 to Nintendo hoping to gain authorization to make an official port. Nintendo was impressed but declined, deciding to stick to their own platforms. The demo was based on a test they named 'Dangerous Dave in "Copyright Infringement"', which was a playable recreation of World 1-1 with Mario's sprite replaced by John Romero's Dangerous Dave character.