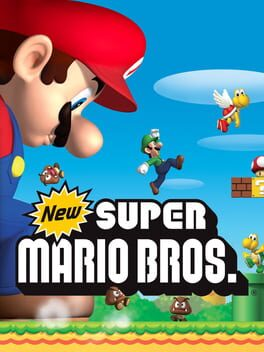 Add Trivia
Sorting options
---
On the World Map pause screen after finishing the game, if you press L/R/L/R/X/X/Y/Y, a secret Challenge Mode will be enabled that disables scrolling backwards in levels, making the gameplay more similar to
Super Mario Bros.
,
Super Mario Bros.: The Lost Levels
, and
Super Mario Land
. Inputting this code again on the World Map pause screen disables this mode.
Tapping letters as the credits roll will make unique sound effects play. These effects are heard throughout the game, and each letter has its own sound (except for letters D and E, which share the same sound). The letter Q is never seen during the credits and thus has no sound.

The file "hatena_switch" is the Question Switch model from
Super Mario 64 DS
, and may have been used in an early version of the game. The switch is a 2D graphic in the final game.
The name "/script/game.bmg/msg 7" has text that says "You can't save here. Do you want to quit?" which is only used during certain undetermined circumstances.