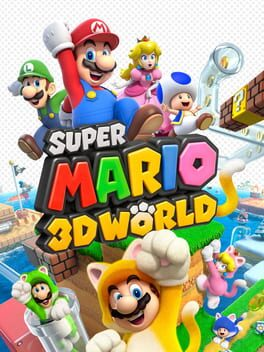 Add Trivia
Sorting options
---

In a 1996 interview with Shigeru Miyamoto published in Super Mario 64's first Japanese strategy guides, he revealed that Mario's running animation, speed and movements in that game were influenced by Arale, the main protagonist of the 1980 Akira Toriyama manga/anime "Dr. Slump":
"The area around his hips is a big "joint" that controls which way his body moves. We created all his movements from that point of origin: when he accelerates and inclines forward, when he turns and leans left or right, etc. So Mario sort of runs like Arale-chan, with the correct sense of weight in the body."
However, Dr. Slump's influence throughout the Mario series could trace back even further. In particular, his running speed and animation and the Racoon and Tanooki Suits from Super Mario Bros. 3, the Wing Cap from Super Mario 64, the Cat Suit from Super Mario 3D World, and even traits of Mario's happy cartoonish personality, his short stature and gloves, and blue-red-overalls color scheme bear enough similarities that they all could have been taken from Arale's appearances and other elements throughout Dr. Slump. Despite this, outside of Miyamoto's comment, these connections are not known to have been elaborated on by any other employee from Nintendo.
Almost every object in the game freezes in place when you die. Plessie is the only exception to this rule.
The level Mount Must Dash is a reference to
Super Mario Kart
, with the music being a remix of the Mario Circuits' music.
According to the game's Producer, Koichi Hayashida, Peach was not originally intended to be playable at the start of development, and was intended to be the damsel in distress character as she is in other Mario titles. The idea of her being playable was brought up by the game's producer, Yoshiaki Koizumi, who told the team that Peach should be playable, stating "I think she adds a lot to the sense of competition when you get in multiplayer. You can have different people choosing different characters based on their personality or whoever they like. And Princess Peach is just really a lot of fun to play!"
The end of the E3 2013 reveal trailer shows Mario making it to the top of a flagpole and being rewarded with 10,000 point as well as an extra life. In the final game, reaching the top of a flagpole only rewards the player with 10,000 points.

This was most likely changed because the player could use the Cat Suit to climb to the top of the flagpole, making it incredibly easy to get a 1-up every time they reach a flagpole.
If Toad is at his smallest state, his head's color scheme changes from white with blue dots to blue with white dots.
The idea of the 'Clear Pipe' came from the game's producer, Koichi Hayashida, wondering "What's Mario up to while he's in there?" while travelling through the iconic green warp pipes of the series.
8-bit Luigi spites can be found in various places throughout the game.
After beating the game, a Luigi-themed Mario Bros. game called Luigi Bros. can be played by tapping a Luigi button in the bottom left corner of the title screen. This can also be played right away if save data for
New Super Luigi U
is detected.

Hidden halfway through stage 1 of Rainbow World is a cloud which will launch the player to a secret bonus stage consisting of tiles floating in space. Lighting up the tiles will reveal Link as he appears in
The Legend of Zelda
, accompanied with a disco rendition of the series theme.