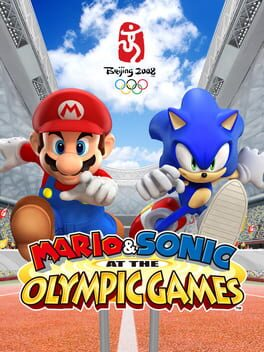 Mario & Sonic at the Olympic Games
November 6, 2007
Add Trivia
Sorting options
---
The Wii version of the game contains unused fanfares for finishing an event in 2nd and 3rd place, but in the final game, the same music plays for the Award Ceremony regardless of what place the player finished in 1st-3rd.

Despite this, the 2nd and 3rd place music are used in the DS Version.
During development, the team found it difficult coming up with a way to have Sonic compete in the aquatic sections because he is unable to swim. They originally thought of giving him a kickboard, but eventually decided that it "wouldn't look very cool." They instead decided on giving him a life-jacket, and making sure his head was always above water.

On a similar note, Peach and Daisy were originally going to have swimwear designs. These designs were rejected by Nintendo, but when fans stated it was strange no one wore swimwear, they were added into Mario & Sonic at the London 2012 Olympic Games.
During development of the game, people thought it was just an April Fools joke. Soon after however, Sega stated on their website that the game was official, and that both Sega and Nintendo would be working on the game.