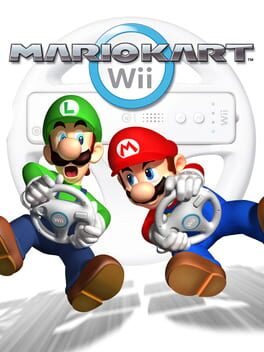 Add Trivia
Sorting options
---
An unused Mission Mode, similar to that of
Mario Kart DS
, was discovered in the code of
Mario Kart Wii
, nearly a decade after its release. The unused feature is missing key bits of code, such as mission parameters and menu text, to properly work without manually adding it in.
Every year, the American broadcasting network Nickelodeon organizes a survey asking children about their favorite video games.
Mario Kart Wii
won gold prize three years in a row (2008 - 2010).
It's possible for Lakitu to be crushed briefly by obstacles when informing racer's that they're heading the wrong way. This can be done by the Thwomps in Bowser's Castle and the Crushers in Toad's Factory.
The advertisements in Coconut Mall are filled with Miis from the Wii's memory. Most customers in the mall are also Miis from the Wii's memory.
Rainbow Road has several features tied to
Super Mario Galaxy
. Star Bits will appear on the course, and part of the background music is sampled from the theme of the Good Egg Galaxy.
The Blue Falcon, normally piloted by Captain Falcon in the
F-Zero game series
, is an unlockable kart in Mario Kart Wii. It is available to all small characters, but despite the name "Blue Falcon", it is only blue when driven by Baby Mario, Toad or a Male Mii.
Certain names, such as "Hitler", are banned from online game modes. Attempting to connect with a "forbidden" name will instead display a message stating that it must be changed to proceed.