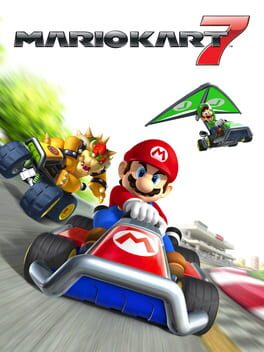 Add Trivia
Sorting options
---
According to environment artist Ted Anderson in an interview with YouTuber KIMI TALKZ, Retro Studios was apparently hesitant on working with Nintendo to create the game:
"Initially I think we were supposed to help them finish stuff out and help them get over the finish line. It ended up being where we ended up making more than that; we ended up making entire tracks from scratch. It was kind of funny, because I remember initially that a good deal of the team was kind of not super-duper excited about that, but I was stoked, I was thinking "this is gonna be awesome". Everybody else was kinda like "ok, I guess we're gonna do this", and I'm like "what are you talking about, we're gonna make a Mario Kart game for the 3DS - wow!"
The retro courses from
Mario Kart DS
have been widened in this game while retro courses from the other games have all been shortened.
The Music that plays during Neo Bowser City (Koopa City in the PAL Regions) consists of music from other Mario Kart Tracks. These include:
• Toad/Mario Circuit from
Mario Kart 7
.
• The Title Screen from
Mario Kart 7
.
• Toad's Turnpike from
Mario Kart 64
.
• Luigi/Mario Circuit from
Mario Kart Wii
.
The results theme is a remixed version of the theme from
Mario Kart 64
.
The game's initial lineup of playable characters, prior to unlocking more, are the original 8 playable characters from
Super Mario Kart
on the SNES.
In the European version of the game the track called "Music Park" in the American and Japanese version is called "Melody Motorway". Despite the name change, the American/Japanese name "Music Park" can still be seen on banners in the level in the European version.
On the track "Roselina's Ice World", the Comet Observatory and the starting planet from the Gateway Galaxy from Super Mario Galaxy can be seen in the background.
On March 15th 2012, Nintendo released a patch that stopped a glitch which let you skip a large portion of Wuhu Loop. This patch only covers the Online Multiplayer and not the Time Trials.