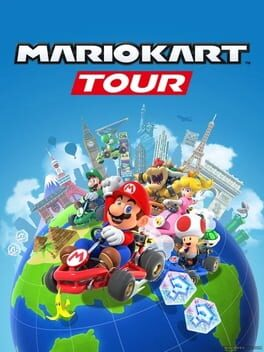 Add Trivia
Sorting options
---
The racers may have planned to have losing animations for when they reach 5th or lower. In the game's data are Peachette and Pauline's losing voice clips, as well as voice clips from characters that appear in
Mario Kart 8 Deluxe
(prior to the Booster Course Pass).
The final game has the racers appear neutral should the player end up in 5th place or lower.
An unused animation of Toadette in her artwork pose can be found in the data. The final version contains only static images for each character.

The ring seen in the drain portion of Squeaky Clean Sprint resembles the Binding Band from Tostarena in
Super Mario Odyssey
.
Green Birdo's special skill being the Fire Flower is a possible reference to
Super Mario Bros. 2
, where Birdos that are green will only shoot fireballs.
The Koopa Troopa shell bouncing between the pipes of the Wii Koopa Cape's starting gate is a reference to a Koopa Troopa's behavior when Mario/Luigi jump on, kick, or throw a stepped-on shell.
The appearance of Noshis in the R/T version of the Tokyo Blur course is likely a reference to the Japanese film franchise "Godzilla" and its respective genre Kaiju, which feature giant monsters usually depicted attacking major cities.
Bandai Namco assisted in the development of the game.