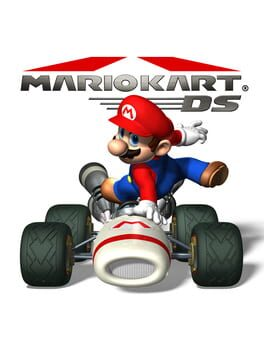 Add Trivia
Sorting options
---
There are a few unused graphics stored in the game:
• An early question mark for the fake item box.
• A very basic white-colored debug font.
• A GCN Mario Circuit tree, most likely intended to appear on the unused GCN Mario Circuit track.
• A multiplayer select screen with only two cells, called select_game_m_single.
• Shy Guy character icons with nine color variations. This was likely left out because Shy Guy is exclusive to DS Download play and cannot normally be selected as a character.
In the demo, Donkey Kong was simply called "DK" while in the final game he is called "Donkey Kong".
If the game is played on an original DS console, Mario will say "Wahoo" on the opening screen. But if played on a DS Lite console or later, Mario says "Here we go!" instead.
The kiosk demo's retro cups were named SNES, N64, GBA and GCN cup, and they only featured the courses from the corresponding consoles.
Proffesor E. Gadd was planned to be a playable character in the game, but was replaced with Dry Bones.

In the kiosk demo prototype version of the game, almost all of the item roulette icons were either redrawn or resized. Additionally, some of the icons were reused from
Mario Kart: Double Dash!!
.
An unused version of Waluigi Pinball can be found in the game's code under the name "luigi_course" hinting that the track may have been originally planned to be based on Luigi rather than Waluigi.
Mario Kart DS seems to pad certain parts of memory with repeated instances of ASCII art of Mario from
Super Mario Bros.
The "Airship Fortress" track is called "Killer Ship" in the Japanese release.
Shy Guy has a select icon which is unused because he is exclusive to DS Download play.
Wario has a fourth kart design but it goes unused.
There are nine unused tracks in the game. There is an unfinished GCN Mario Circuit, two Waluigi Pinball beta courses, an unused battle track, four test courses, and an unused Wario Stadium replica.