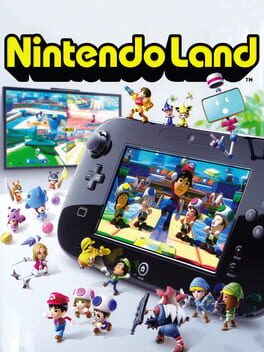 Add Trivia
Sorting options
---
Prior to deciding upon featuring the
Donkey Kong
's Crash Course attraction, the developers considered having one based off Excitebike or
1080 Snowboarding
.
Monita's voice was changed in the PAL release, giving her a British accent.
Development of
Nintendo Land
began at the same time as the Wii U, and it was originally a loose collection of the various prototype games they put together while experimenting with ideas for the hardware. The theme park presentation was chosen as a way to bring all these different games together and emphasize their personalities.
A second player with a Wii remote can assist a player in solo attractions. These include:
• Balloon Trip Breeze: Balloons and obstacles can be pushed around.
• Yoshi's Fruit Adventure: Each additional player can remove one piece of fruit.
• Octopus Dance: Lost hearts can be restored, in addition to banging objects in the background and shrinking the small octopus.
• Donkey Kong's Crash Course: Time bubbles can be created to slow down moving objects, including the player, allowing them to move more precisely.
• Takamaru's Ninja Castle: Ninjas can be held, preventing them from moving or attacking.
• Captain Falcon's Twister Race: Up to 50 obstacles can be removed from the course.