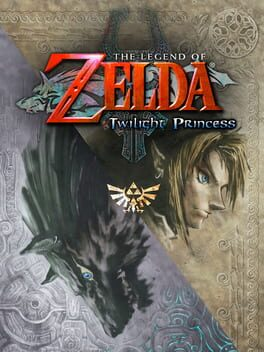 The Legend of Zelda: Twilight Princess
November 19, 2006
Add Trivia
Sorting options
---
While Navi does not appear in Twilight Princess, she has unused lines and sound effects which can be found in the game's data, including those which may have been intended to be heard from the Wii Remote speaker in the Wii version.

A popular image macro known as "Gaijin 4koma" (JP: "4-frame foreigners"), depicting a group of fans reacting with indifference to something and then excitement, used to compare the meme editor's and/or popular opinions on two particular subjects, consists of two photos taken by IGN of their reporters during Nintendo E3 presentations in the early 2000s. The excited photo being towards the announcement of
The Legend of Zelda: Twilight Princess
in 2004, while the indifferent photo was taken during the announcement of
Pac-Man Vs.
in 2003.

Twilight Princess is one of the few Zelda games that does not have a magic meter. As such, there is no need for Green Chu Jelly, which is an item used to refill magic in other Zelda games. However, in the Wii version, it is possible to obtain Green Chu Jelly through normal means. But it is only possible once, in the "Cave of Ordeals", room 19. Carefully kill all of the purple Chus and let a Blue Chu and and Yellow Chu merge. Kill it and then scoop up the remains with a bottle. Link will now be holding a bottle of Green Chu Jelly. It has no text, description or effect whatsoever. However, performing this trick in the GameCube version produces a Purple Chu instead.