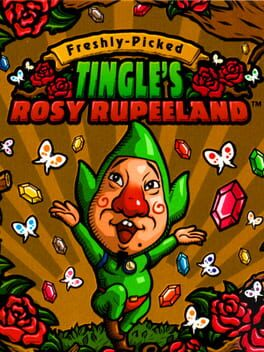 Freshly-Picked Tingle's Rosy Rupeeland
September 2, 2006
Add Trivia
Sorting options
---
Tingle's effeminate mannerisms have caused many fans to assume the character is supposed to be gay, and so much so that in 2006, GayGamer named Tingle as gaming's #1 "gayest character".
The Legend of Zelda
series producer Eiji Aonuma would say to Kotaku in 2015: "He's not gay. He's just an odd person." The
Tingle
spin-off games very overtly portray Tingle as a heterosexual man, with
Ripened Tingle's Balloon Trip of Love
being a combination of a dating simulator and point-and-click adventure where every date is female, while in
Freshly-Picked Tingle's Rosy Rupeeland
, part of Tingle's motivation is that he wants to be with beautiful women.
This trivia has been marked as "Not Safe for Work".
It may not be appropriate for all visitors and
definitely isn't appropriate for work or school environments
.
Click here to unhide it.