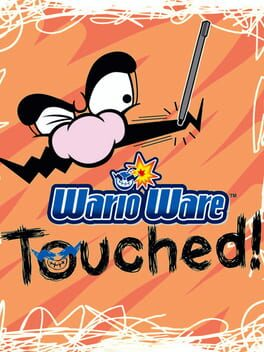 Add Trivia
Sorting options
---
Nintendo Treehouse did not expect for
WarioWare
to receive more installments after
Touched!
, and believed that Ashley would not make any further appearances in the
Wario
franchise as a whole, and cast a random localisation employee to play Ashley in the English version of the game instead of a professional voice actress. This would become problematic as the
WarioWare
series proved its longevity, with the actress being forced to abandon projects to record Ashley's lines. Ashley would eventually be recast - alongside the entire
WarioWare
cast sans Wario - in
WarioWare Gold
The Japanese and Chinese versions of the game have yellow backgrounds on the title screen. The Korean version is a slightly darker yellow and features Wario's nose, while the International version has an orange background and a unique style for the game's logo.

In the Japanese version, the player has the option to play a minigame where you can tap the photo of a man on the Touch Screen for various effects on the Top Screen. Due to the nature of the game, it was removed from all oversea copies, making it the only minigame to be removed from the game, making it Japan-exclusive.
If you play the game with a copy of
WarioWare: Twisted!
in the DS's Game Boy Advance slot, you will unlock a music video of Mona's theme song, "Mona Pizza".
However, this feature is unavailable in PAL regions as WarioWare: Twisted! was never released in Europe.
Playing Ashley's music on the record turntable fast enough will speak the words "I have granted kids to hell!" However, in Nintendo Power issue 193, Nintendo stated that it was an accident, and the words come out like that due to the turntable skipping over parts of the song, and only playing certain pieces of the track.