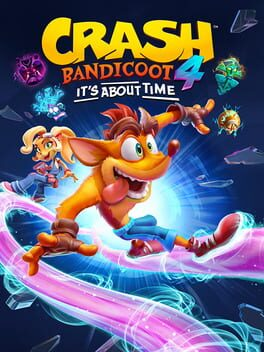 Crash Bandicoot 4: It's About Time
October 2, 2020
Add Trivia
Sorting options
---
Despite the infamy of
Crash Bandicoot 4
's intense difficulty, the game's producer Louis Studdert was concerned before the game's launch that Toys for Bob may have made it too easy.

During the level "A Hole in Space", if you collect all 18 Bumpa Berries while riding the grind rail, you will be rewarded with a visual effect of a group of low-poly Crash Bandicoot/Coco models screaming "Woah!"/"Yeah!" respectively, while also earning the achievement "WHOA YEAH!". This is a reference to a CG animation
created by Chris Patstone
and based on an audio clip voice acted by animator Chris O'Neill which became a meme in 2017. The in-game reference uses individual frames of the same model of Crash featured in the original video, but O'Neill's voice is dubbed over. The Coco model is used from a pre-existing variant on the meme
created by animator Zellphie
.