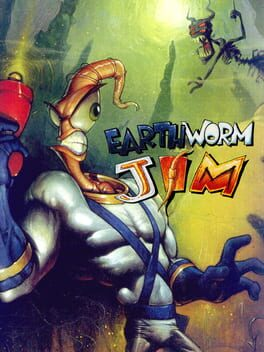 Add Trivia
Sorting options
---

In the special edition version of the game, the player is treated to a motivational speech after beating the game on hard mode. Also included is a bonus animation of Jim reacting to Princess What's-Her-Face in the style of the Tex Avery cartoon "Red Hot Riding Hood".

In the Genesis version, pressing Left + A, B, B, A, Right + A, B, B, A on the pause menu will trigger a special screen stating "Hey, Shiny Crew and D.L. only!" with pictures of the Shiny Entertainment crew's and Earthworm Jim's head. This then segues into a Debug Menu complete with invincibility and level select cheats. The Super Nintendo version contains a similar cheat code (pressing Left + A, B, X, A, A, B, X, A, Start while paused) It contains all the same options however the picture screen that proceeds the menu lacks text.

On the Sega CD Special Edition release, there are several codes that will change Jim's head. One of these alternate heads appears to be Donkey Kong's with an arrow through it. This was a stab at the wildly popular
Donkey Kong Country
, which was perceived as overshadowing the release of
Earthworm Jim
, despite being released several months later.
The level "Andy Asteroids" was named after programmer Andy Astor.
The theme of Planet Heck, the second level of the game, begins with a chiptune version of Modest Mussorgsky's Night on Bald Mountain.
In the Special Edition version of the game, when completing the game set to the easy difficulty, the player is told a variety of made up facts about worms.
Pausing the game and entering "Y A B B A Y A B" on the SNES version will give a bizarre secret screen dedicated to Nick Jones, one of the game's programmers, telling him that "this is the old cheat code".