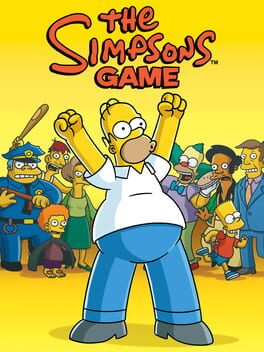 Add Trivia
Sorting options
---
The game manual featured throughout every version's cutscenes (except the DS version) is the cover from the Xbox 360 version. The DS version, however, is actually from the in-game cutscenes used from every other version. Interestingly, the DS version's cutscenes resemble the in-game ones from the other versions.
All "in-game" cutscenes from the Xbox 360 and PlayStation 3 versions were imported to the PlayStation Portable, Wii, and PlayStation 2 versions of the game despite obvious inconsistencies with the level designs.
According to the developer's texts left in the Xbox 360 and PlayStation 3 versions' data, Nelson Muntz was originally going to be the boss of the NeverQuest level as a troll, instead of the two-headed Patty & Selma dragon.
Gameplay of a prototype version from 2004 was uploaded to YouTube. The player controls only Bart Simpson and runs around in the house. The game was played on the original Xbox, suggesting such an OG Xbox version may have been planned at one point.
Unused victory fanfares for each stage can be found in the DS version's data. In the final game, the main menu theme replaces these.