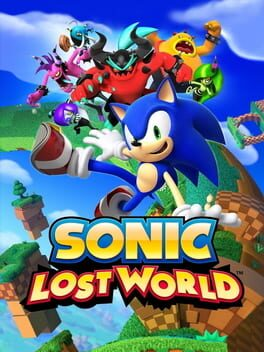 Add Trivia
Sorting options
---
Originally, collecting 100 rings would not grant Sonic an extra life in the
Wii U
version, this was changed in Version 3.0.0
The Hidden World Zone 2 theme is an instrumental and remixed version of Tails' theme from
Sonic Adventure 2
.
Found within the game data for the Wii U version of the game are files for the Cube and Spike Wisp Powers from
Sonic Colors
, along with an unused Snake Transformation, none of which appear in either versions of the final release.
There are gossip stones throughout the Zelda zone included in the
Legend of Zelda
DLC pack. They respond to the player's actions similarly to how they did in
Ocarnia of Time
, such as producing a fairy that will heal the player, or blasting off like a rocket if blown up with a bomb.
After the development for Sonic Colors ended, a few members of Sonic Team began experimenting with a new Sonic game. During this time, Sonic Team also planned to build a game which fully utilized the 3DS' various features. Eventually, between the release of Sonic Generations and the announcement of the Wii U, development for a PC version of Sonic Lost World had fully begun. Sega eventually decided it would be best to develop the game for a Nintendo platform, considering Sonic's success on Nintendo consoles, and started to develop a Wii U version of the game, taking advantage of the Wii U's dual-screen capability and Gamepad. Once the basic stage structure and storyline was confirmed, development also began on a 3DS version of the game.
Early designs of the Casino stage had heavy quantities of blue. This was changed as the developers through that it may be difficult to see Sonic.
The invincibility theme is actually an instrumental version of the Sonic Heroes' Theme.