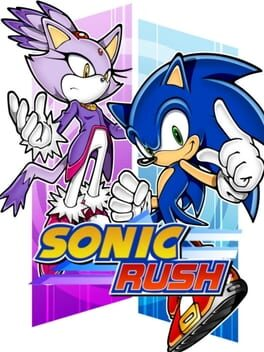 Add Trivia
Sorting options
---
The song "Back 2 Back" uses a rearranged sample of the line "spinning on the turntables, back to back", from the "The Haunted House of Rock" by Whodini.
The song "Metal Scratchin" eponymous sample "Go ahead! Scratch Me!" is actually a sample of the
Looney Tunes: Merry Melodies
, specifically "Scratch Me."
The laughing sample that plays during the track is a sample of the Peech Boys' "Don't Make Me Wait."
The song "Wrapped in Black" contains a sample saying the phrase "Wrapped in Black". However, they are actually saying the phrase "Rapping Black." This sample comes from the song "Sell Your Soul" by the Watts Prophets.
The song "It's a New Record!" contains the phrase "Hit Record!". This is a sample taken from the introduction to the Barracudas song "Summer Fun."
The song "Wrapped in Black" contains a fiddle sample that plays throughout the track. While it is commonly assumed to be from the song "Snow Town" from Grandia, the sample is actually a GarageBand loop titled "Nordic Keyed Fiddle 01". Along with this, the brass sample that accompanies the fiddle is also a GarageBand loop; "Orchestra Brass 03".
When either Sonic or Blaze are on the bottom screen, tapping them will initiate an animation. Sonic will do some stretches while Blaze will jump like a scared cat and then turn her back on the player. This interaction was repeated in the sequel
Sonic Rush Adventure
as well as the DS version of
Sonic Colors
.
In the Japanese version, all of Sonic's voicework is in English while Blaze speaks Japanese.
For the build of the game at E3 2005, Sonic was voiced by Ryan Drummond, as it used recycled dialogue from
Sonic Advance 3
. In the final release he was voiced by Jason Griffith.
Hideki Naganuma composed most of the music for Sonic Rush. His songs usually feature heavy sampling (adding short parts of other pieces of audio into a new piece), and Sonic Rush is no exception. An obvious sample is 'Back 2 Back' using the main melody from 'Louie Louie', but some are harder to spot, such as 'Jeh Jeh Rocket' using a bit of audio from African drum music and 'Wrapped in Black' using a speech by Malcolm X.