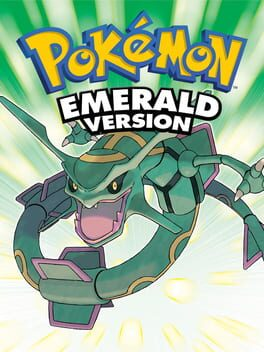 Add Trivia
Sorting options
---
Because the developers were still experimenting with Double Battles where the player teams up with an NPC ally to fight two NPC opponents, this lead to a glaring oversight during the battle where the player joins with Steven Stone to battle Maxi and Tabitha where, during the battle, Steven's Level 42 Metang can actually gain a substantial amount of EXP simultaneously with the player's own Pokémon. This essentially means that, with careful manipulation, the player can have the ally Metang get enough EXP to grow to Level 43. This so far is the only instance in the entire Pokémon main series where, in a non-scripted battle, an NPC's Pokémon can gain EXP and level up.

In the Japanese release, the player is able to
use Dive on the deep water tiles in Team Aqua's hideout
due to a programming oversight. Because these tiles were never intended to lead anywhere, diving in them simply teleports the player back to Petalburg City, the lowest-indexed map location in the game. In the international release, this error is fixed by disallowing the player from using Dive in the hideout.
This glitch is not present in
Pokémon Ruby & Sapphire
, because in those games, the entrance to the hideout is no longer accessible after obtaining the Mind Badge, which is required to use Dive in the overworld.
The order that your rival Brenden or May sends out their Pokémon during battle is determined by which gender they are and, thus forth, is also determined by which gender the player chose for their own character before their adventure started. However, for reasons unknown, this only works if the starter the rival choose was Treecko.
The player can completely softlock their game if an extremely complex and absurd series of actions are undertaken, forcing them to have no other choice but to start a new game. Specifically, if this is done, then the player will be stuck at either the Pokémon League building, Pacifidlog Town, Dewford Town, or Sootopolis City with only an Electrode that only knows the move Selfdestruct.

This is not possible in the Generation VI remakes.
The Mirage Tower, exclusive to Emerald, may be a reference to a tower with the same name which appears in
Final Fantasy
. Both appear in a desert, only appear under certain circumstances, and contain a spiral-shaped dungeon.