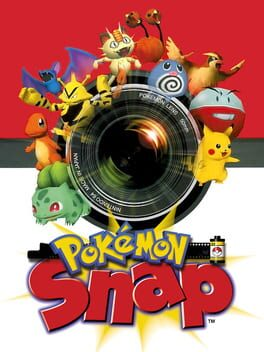 Add Trivia
Sorting options
---

Early in the Pokémon franchise's life, the Poliwhirl line recieved a major push in marketing, comparable to that of series mascot Pikachu.
Mascot costumes were made of Poliwhirl for promotional events, the
Pokémon Adventures
manga featured Poliwhirl as one of Red's Pokémon, Poliwag was placed closely to Pikachu on the box art of
Pokémon Snap
, food and toy lines would near-consistently feature a member of the Poliwhirl line alongside Pikachu even when the pool of Pokémon was as limited as 3 or 4 (with exceptions primarily being ones that also lacked Pikachu), and, most famously, Poliwhirl appeared on the center of the cover of
TIME Magazine
's issue adressing the popularity of
Pokémon
.
This could be related to Poliwag being Pokémon creator Satoshi Tajiri's favourite of the original 151 Kanto species.
Also Appears On:
Pokémon
(Franchise)
In order to evolve Magnemite, three Magnemite have to be gathered. This differs from the RPG Pokémon games and the anime, where three individual Magnemite are not needed.
In the River course, Shellder are shown to be capable of levitating, an ability that is not demonstrated by them in any other media.
To celebrate the Wii Virtual Console re-release, the Japanese Yahoo! Kids Pokémon page streamed all of the episodes in which Todd Snap appeared from December 14, 2007 to January 14, 2008.
Pokemon Snap originally started development as a Nintendo 64DD game, but was switched to the Nintendo 64 as a cartridge game because of the 64DD's poor sales.
Several of the Pokémon in the game retained their Japanese voices. Because the English voice clips were drawn from the anime, and those Pokémon had not yet appeared in the English dub, voice actors had not yet been chosen for them.
Originally, the game was developed as a non-Pokémon game in which the player simply took photos, with no Pokémon at all. When the motivation for the game became unclear, it was transformed into a Pokémon game.