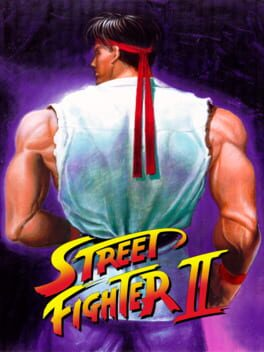 Add Trivia
Sorting options
---

According to the game's illustrator Akira "Akiman" Yasuda in the Street Fighter X Tekken Artworks artbook, he wanted Cammy to serve as a counterpart to Chun-Li, citing how Cammy is from the West and has upper body strength, in contrast to Chun-Li's eastern origins and lower body strength.
He also stated he modelled Cammy after the pigtail assassin Misty who appears in the manga
Wounded Man
. Her arm protectors are based on the ones used in Masamune Shirow's
Appleseed
.

According to the game's illustrator Akira "Akiman" Yasuda in a 2003 interview, Chun-Li's design was initially based on the Chinese character Tao from the animated film,
Genma Wars
(or
Harmagedon
in the west). Yasuda then went on to make several additions to the design, which resulted in her appearance in the final game.
"My first idea resembled the Chinese character Tao from the Genma Taisen (Genma Wars) animated movie, with big wide-legged pants. She would also have that front and back apron. The character wasn't very sexy though, and my design lacked visual impact and personality. So at the 11th hour, I experimented and made a bunch of frantic changes to the pixel art. First I tried giving her bare legs and a bodycon dress. That made her look like a female pro-wrestler, a sort of "fake" kung-fu fighter. It's a little bit hard to describe in words, but it had a lot of impact, and I decided to go with it and release her to the world this way."
In a 1991 interview with the game's composer Yoko Shimomura published in vol. 62 of Gamest magazine, she was asked who did the voices for the game's characters. She stated that the team asked people at Capcom to perform them, and had about 30 different employees record their voices. She described it as a "kind of a chaotic jumble", and the team chose the best takes from the recordings, but at that point she had forgotten who voiced who. She also stated that the pronunciation for the English voices needed to be correct, so the team asked some non-Japanese people to voice them. In particular, E. Honda's "dosukoi!" line was originally voiced by a foreigner, although the team ended up not using it. They also tried having a man voice Chun-Li's "Spinning Bird Kick!" in a falsetto voice, but ultimately picked something different after more people auditioned.
In a 1991 interview with the game's composer Yoko Shimomura published in vol. 62 of Gamest magazine, she stated that she almost wrote all the songs in the game based on how she pictured each different country in her mind, and also tried to match the music with the stage backgrounds.
In a 1991 interview with the game's planner Akira Nishitani published in vol. 62 of Gamest magazine, he confirmed that in Taiwan, a special version of Street Fighter II was manufactured with only three buttons on a custom control panel. He claimed that the Taiwanese "don't mind if there's fewer buttons, as long as the game is playable." By pressing certain button combinations, such as two buttons at the same time, you can perform different attacks, but due to the limited controls, some moves cannot be performed at all.
Nishitani added that the game is popular in Taiwan as well: "They seem to prefer
Street Fighter I
/II and Tenchi o Kurau (Dynasty Wars) to
Final Fight
. It makes sense, being the home of kung fu and all."
Cammy's character, fighting style, and animations are believed by some fans to be heavily inspired by Gally, the protagonist of the 1990 manga Battle Angel Alita.
In a 1991 interview with the game's composer Yoko Shimomura published in vol. 62 of Gamest magazine, she stated that her idea for Dhalsim's theme was inspired by a CD she owned of Indian and Pakistani music, and that she "may have gone a little too far" in selling the idea to the development team. She also thought using tsuzumi drums in the music would make it sound more Japanese, and more akin to "that fusion sound, the king of music that's great to listen to when you're driving around."
In a 1991 interview with the game's composer Yoko Shimomura published in vol. 62 of Gamest magazine interview, she was asked about the in-game music speeding up when the fighter's health gets low, and if the tempo of the songs themselves was actually speeding up. She responded:
"Ah, yeah, actually I wrote them all as separate compositions for that purpose. At first they only asked me to write one song for each stage, but later I said "it would be cool if the tempo got faster during the fight" and they liked the idea. Unfortunately it meant writing twice as many songs for me."
In a 1991 interview with Yoshiki Okamoto published in vol. 62 of Gamest magazine, he was asked how development on the game started. He responded:
"We started out wanting to make a fighting game. The game we finished then, however, was not Steet Fighter II. It was
Final Fight
. We originally titled it Street Fighter 89, but then all of the players complained that this wasn't Street Fighter. So ultimately SF89 became
Final Fight
, and we started working on a separate sequel to Street Fighter. In that sense, Street Fighter II is a game that was made by the players."
Akira Nishitani was then asked if he played the first
Street Fighter
, and stated:
"It would be impossible to make a sequel if you didn't understand the appeal of the original, so yeah, I played it quite a bit."
In an interview with the development team, lead planner Akira Nishitani said that the reason why the attacks change depending on how far away you are from your opponent was because they wanted to implement rapid chains of attack similar to
Final Fight
.
"Ultimately, I think the results were very good, and it added depth to the moves, but originally the intent was quite different. The original intent was to have rapid chain moves like Final Fight. The norm is to have the same move come out if you press the same button repeatedly, but attacks in close range would eventually push the opponent away due to pushback on hit, so the idea was to have a different move come out in order to connect. We gave that a try and it didn't work out, so we tried adjusting the hitboxes in order to find a different use for the application."
Computer (CPU) fighters are able to bypass certain rules that human players had to abide by:
•When high blocking, the human player is still vulnerable to low attacks like leg sweeping. However, the CPU is able to block them with a high block and immediately counterattack.
•Human players that become dizzy are immobile for a while, but the CPU can recover in only 1/5 or 1/8 of a second.
•Special moves like Guile's Flash Kick require human players to input precise button commands to execute (Crouch for 2 second, then hit Up+Kick). But CPU fighters can execute special moves immediately. For example, Guile can execute his Flash Kick by crouching for only a second, or sometimes not at all.
•When a CPU opponent performs a hold, they're able to tap the button quicker than is humanly possible, thus allowing them to do enough damage to deplete a full life bar by 95%.
•When low blocking, players can block low attacks such as leg sweeps. However, CPU fighters are able to bypass this and land their attacks as if they're not being blocked.
At one point during the process of drafting the characters, Blanka's skin color was pink. It was changed to green because lead planner Akira Nishitani did not like it.
If The New Challengers release of the game detects that the cartridge ROM is too large or not mirrored correctly, which is usually caused by use of a cartridge copier, the game will completely black out the screen some time after starting a match.
At one point, the development team wanted to implement pressure sensitive buttons similar to those found in certain cabinets of the original
Street Fighter
, but they decided to go with a 6-button layout because that was the kind of arcade machine that was available to them.
Shin Akuma's Shun Goku Satsu's animation in the
Ultra Street Fighter II
version is different from that of Evil Ryu and regular Akuma. Additionally, he now has pre-battle dialogue against the player's character.
The
Ultra Street Fighter II
version of the game removed references to the USSR that were present in previous iterations of the game.
Blanka could originally return to the ground right after hitting an opponent with his Rolling Attack, allowing the player to follow it up with other moves in a combo. This was ultimately changed for the final release.
The team originally wanted to give the AI the ability to change it's tactis depending on who it was fighting against, such as the computer knowing how close to stand to each individual opponent, etc. This feature was removed due to time contraits.
The characters were originally going to recieve more damage when dizzied. This feature was removed due to time contraits.
The team originally wanted to give "weak points" to the characters. When the characters where hit in said weak points, they recieved more damage. This feature was removed due to time contrainsts.