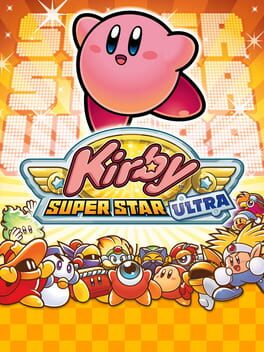 Add Trivia
Sorting options
---
Two tracks that play in the minigames that weren't in the
original SNES game
are actually remixes of tracks from
Kirby 64: The Crystal Shards
:
• The "Snack Tracks" theme is a sped up version of the music that plays during the factory levels in Shiver Star.
• The "Rest Room" theme in the "Helper to Hero" minigame is a slower and calmer remix of Ripple Star's level select theme.

At the start of the game's intro, there's a small chance that Kirby may wink at the player as he rides his Warp Star instead of smiling, and does a back flip instead of a loop. Other changes in the Alternate Intro includes there being an island in the water that Kirby flies past, and the Star Explosion at the end being bigger than usual.
Masked Dedede's theme is based on King Dedede's theme from Kirby's Super Star Stacker.

Kabula tries to attack Kirby by shooting large missiles at him. These missiles bear a striking resemblance to Banzai Bills from the
Mario
series.