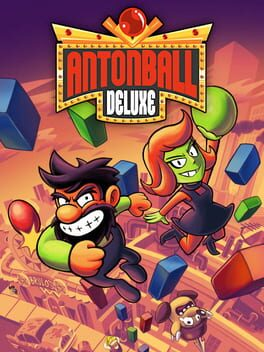 Add Trivia
Sorting options
---

Inside the code of
Antonball Deluxe
are two graphics related to "Big Chungus", a popular screenshot from the 1941
Looney Tunes
cartoon "Wabbit Twouble" - one of Big Chungus himself in the
Antonball
art style, and another depicting Anton with the body proportions of Big Chungus. These sprites were used for a placeholder object that no longer exists in the final game.
The online mode of
Antonball Deluxe
was originally called "Antonline", this was changed due to the name already being taken by an online retailer.
The music track "Super Gangston!" in
Antonball Deluxe
is a highly distorted early version of "
Dynamite Man
" from
Antonblast
, which had not been officially revealed at the time of the game's launch.

Inside the code of
Antonball Deluxe
is a small, barely-legible image file simply called "hi", depicting former US President Donald Trump riding a Green Shell in a fan-made remake of
Super Mario 64
. Tony Grayson, the creator of Antonball
posted a high resolution rendition of the image
on Twitter a year before the game's launch