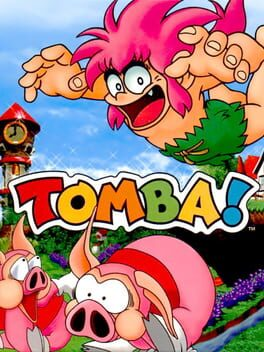 Add Trivia
Sorting options
---
In a 2011 interview with the game's composer Harumi Fujita published in issue #2 of STG Gameside magazine, she stated that at the time when she heard about Tokuro Fujiwara starting his own company named Whoopee Camp, she went to him and asked him to "Please use me somehow!". Both of them had been working together on Famicom games since they worked at
Capcom
.
The game's director, Tokuro Fujiwara, decided to make Tomba! a 2D side-scrolling game because because of how many 3D games that let you move anywhere were on the market. He felt that 2D allows players to feel the fun and excitement in a straightforward way.
An unused video shows that Iron Castle and the Village of Civilization were initially planned to be much bigger.
The games code contains over 20 unused items, 4 of which also have full descriptions.
The PAL version of Tomba!, Tombi!, uses a song called 'No Sweat'. This is actually an edited version of the theme song to the UK show of the same name.

A Biting Plant Flower can be found very early in the game by feeding fruit to a Biting Plant in the Forest of All Beginnings. Since this method is easily avoided by taking the fruit yourself, a second and more commonly acquired Biting Plant Flower is located in the Underground Maze. The flower is used by being added to a cauldron. If both items are obtained and one is put into the cauldron, the other is useless and cannot be removed from the inventory. That said, you can put the second flower into the cauldron along with the first as long as the flower isn't the last item added to the cauldron.