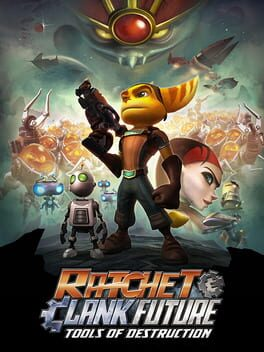 Ratchet & Clank Future: Tools of Destruction
October 23, 2007
Add Trivia
Sorting options
---
During the second cutscene, Qwark's recording mentions pressing 1 if being attacked by radioactive amoeboids. This is a reference to Blackwater City in Ratchet & Clank, and the Qwark Vid-Comic in Ratchet & Clank: Up Your Arsenal, when amoeboids attacked Blackwater City.
On top of the IRIS Super Computer Tube is a teddy bear sitting near one of the rods.
Every enemy in the game has their own dance moves when they're hit with the "Groovitron" weapon.
During the fight with The Plumber on Planet Sargasso he will say, "Almost didn't recognize you there in high-def.", which is a reference to the improvement in graphics from the games on the PlayStation 2 to those on the PlayStation 3.