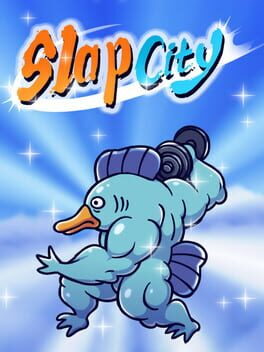 Add Trivia
Sorting options
---

The 5th recolor of the Goddess of Explosions' second alt, War Queen, is a reference to a Swedish holiday known as Saint Lucia's Day, where a girl or woman is chosen to dress with a wreath of candles, red belt, and white robe to represent the legendary Christian martyr Saint Lucia.

The layout of the Traffic Jam stage in
Nickelodeon All-Star Brawl
, consisting of a bus driving along moving asphalt that players can fall onto and either ram into the bus or get conveyed off-screen, while cars appear to the left and right to stand on, is recycled from a stage from Ludosity's first platform fighter
Slap City
called Public Transit, with the main difference aside from the
Hey Arnold!
theming being the absence of an equivalent to the Apathetic Frog helicopter.
The background music for the
Slap City
stage is also called "Traffic Jam" on the game's song selector (though the official Bandcamp release and the internal file names call the song "Noisy City" instead) and a sidescrolling stage reusing assets from Public Transit in
Slap
's story mode is called "Traffic Jam".
If Business Casual Man saves up his money to the maximum amount ($1000) and then uses his air strong, he will summon the trail of bouncing cards from
Windows Solitaire
as a one-hit-kill projectile.

If one is to scan the QR codes summoned by Business Casual Man in his neutral special, they can take you to one of 4 websites
-A fake business document
-A You're The Man Now Dog-style site with looping GIFs of Business Casual Man
-An alignment chart of fake band names
-A text adventure game starring Business Casual Man
Of
Slap City
's 11 character roster and the 6 (technically 7, including
PsyCard
) game series represented within it, only two characters featured are the main protagonists of their source material - those being Ittle Dew and Princess Remedy.