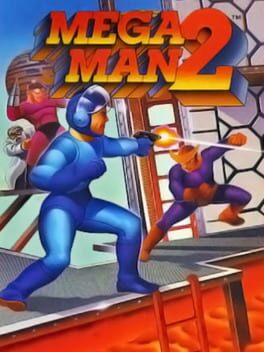 Add Trivia
Sorting options
---

On Air Man's Stage, if you enter the boss room and use Item-1 to climb back up and touch the boss door again. Mega Man will be moved to the right past the boss room into a version of Wily Stage 2 which loads sprites from Air Man's Stage rather than its own. Enemies from Wily Stage 2 appear in their respective spots and the stage is fully playable up until the boss room, which is an empty blue void that the player can't progress past.
When selecting a Robot Master, if you press and hold the A button, the stars in the background of the intro screen will turn into Pipis. This is just aesthetic as it only changes the intro screen and nothing else.

There is a noticeable difference in music tempo and gameplay speed between the European version of Mega Man 2 and the North American version (the EU version being around 83.3% of the US versions speed.) This is due to conversion issues that occurred during the games localisation from 60Hz (US Standard) to 50Hz (EU Standard). Strangely, Mega Man himself isn't slowed down, making some parts of the game (such as the Metal Man conveyor belts) easier in the EU version of the game.