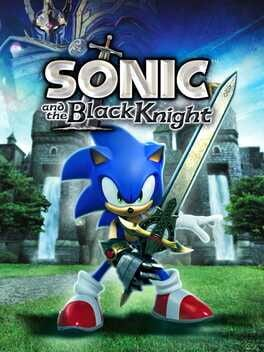 Sonic and the Black Knight
March 10, 2009
Add Trivia
Sorting options
---

To promote the release of Sonic and the Black Knight, Neopets released a browser game called "Sonic Knight in Training", where Sonic must use Caliburn to deflect apples shot at him from the three Knights of the Round Table (Lancelot, Gawain, and Percival). If the player received a high enough score, they would unlock a then-new trailer for the game.

Sega
held a competition for fan artwork of Sonic characters. The top twenty of the US, Europe and Japan were placed in the game for display and their artists would win a free copy of the game
However, one of the winning entries submitted by Antonino Miniero was discovered to actually be a replica of a piece of fan art by artist Mega777. Miniero was disqualified by Sega of Europe and did not receive a copy of the game.
Miniero later issued a full apology on the Sonic Italia message boards stating:
"I thought they would have turned to websites to check for any malpractice. When I found out I won, I cannot deny the fact that I was happy, but having won with that picture I was also afraid of such a reaction.
All this is absolutely not an excuse to justify my actions, I know I have been wrong and I take all the responsibility for what I did, accepting any decision made by SEGA and SonicItalia.
I want to apologize to all those who were offended by this, especially with the "21st" winner, it is my fault they did not win.
I officially apologize to MEGA777 for having soiled her masterpiece. I respect her very much, and for the fact that I had acted against her, albeit unintentionally, I feel deplorable."
The music that plays during the fan art gallery is a Violin Remix of the song "It Doesn't Matter", Sonic's theme (
Sonic Adventure 2
version).
Merlina's theme is a sad piano remix of the Final Boss theme "With Me".