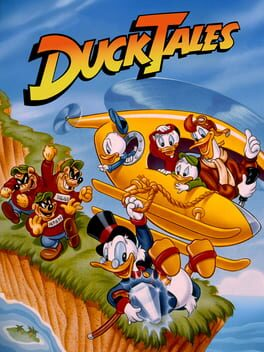 Add Trivia
Sorting options
---
The reason Scrooge McDuck wears his red cloak from the Carl Barks comics and DuckTales reboot instead of the blue cloak from the original
DuckTales
TV series is because the blue cloak didn't stand out enough alongside blue and black level backgrounds.
The game contains three unused graphics:
• An image of an NES controller. It can be found amongst the ending cutscene data.
• A bomb with no associated sprite data. A similar object appears in
Chip 'n Dale Rescue Rangers.
• A sprite of Scrooge wagging his tail while ducking.
The Transylvania theme was completely different in the game's prototype, and the moon theme was originally 20% slower than in the final version.
It is possible to finish the game with $0. Upon doing so, you get a special ending where the newspaper reads:

"Scrooge McDuck has lost his fortune in his search for the legendary five treasures. He will use them to rebuild his empire."