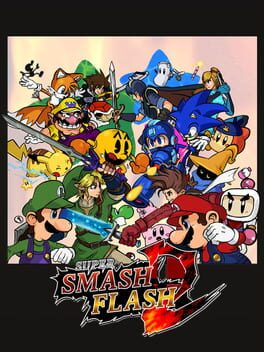 Add Trivia
Sorting options
---

MissingNo, a glitched Pokémon from the Generation I
Pokémon games
, at one point appeared as a Poké Ball summon in
Super Smash Flash 2
- it would cover the screen with a fake Microsoft Windows blue screen of death.
This character was removed due to its attack being too convincing and fooling fullscreen players into thinking their game actually crashed, as well as MissingNo not officially being a canonical Pokémon.

The Battle Cards from
Kingdom Hearts: Chain of Memories
were intended to appear in
Super Smash Flash 2
. They would have summoned characters from Disney movies, with Genie; Stitch; and Jack Skellington being named as planned summons. The item was scrapped due to conceptually overlapping with Assist Trophies and Poké Balls.