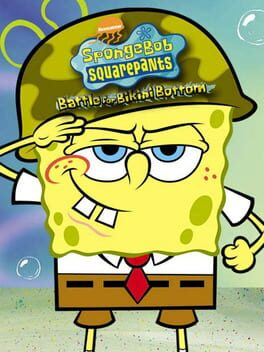 SpongeBob SquarePants: Battle For Bikini Bottom
October 31, 2003
Add Trivia
Sorting options
---
This trivia has been marked as "Not Safe for Work".
It may not be appropriate for all visitors and
definitely isn't appropriate for work or school environments
.
Click here to unhide it.

Near the giant sand castle in Goo Lagoon is a sand sculpture of an
Atari 2600
controller.
Patrick has dialog for fighting Robot Patrick, King Jellyfish, the Flying Dutchman, and Robot plankton. Sandy has dialog for King Jellyfish, Robot Sandy, Prawn, Robot Spongebob and Robot Plankton. However, Patrick and Sandy never actually see or fight any of those bosses, making that dialog unheard in game.
According to some unused dialog in the game's files, Bubble Buddy was supposed to appear in Spongebob's dream.