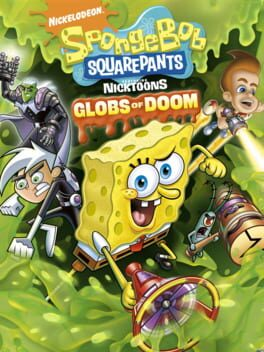 SpongeBob SquarePants featuring Nicktoons: Globs of Doom
October 20, 2008
Add Trivia
Sorting options
---
Many Nickelodeon fans have noticed a significant omission of characters from the series
The Fairly OddParents
in Nickelodeon crossovers starting in 2008's
SpongeBob SquarePants featuring Nicktoons: Globs of Doom
, which was the final installment in the
Nicktoons Unite!
series where Timmy had previously been part of the main ensemble cast. The reasoning for this is believed to be due to Nelvana, a Canadian distributor of children's content, who holds the international licensing rights and copyright for the first 5 seasons of the show outside of the US, and famously used this to syndicate the cartoon on the rivaling Disney Channel.
Series protagonist Timmy Turner did later appear in the 2022 Apple Arcade game
Nickelodeon Extreme Tennis
. In response to a Tweet speculating that this could lead to
Fairly OddParents
content appearing in
Nickelodeon All-Star Brawl
, the community manager for the latter game Thaddeus Crews posted
a "heads-in-the-clouds" emoji
.