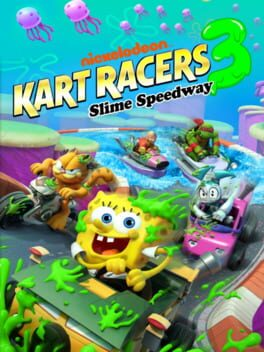 Nickelodeon Kart Racers 3: Slime Speedway
October 13, 2022
Add Trivia
Sorting options
---
One of the challenges in
Nickelodeon Kart Racers 3: Slime Speedway
is called "that's a good hook!" and allows the player to unlock Dr. Paula Hutchinson as a crew member. Unlike other challenge titles which reference catchphrases and episode titles, this references a well-known behind-the-scenes story from the production of
Rocko's Modern Life
, where a request from a Nickelodeon executive for the series to feature a strong female role model with a "good hook" lead to the conception of Hutchinson and her signature hook hand.
Nickelodeon All-Star Brawl 2
was the first Nickelodeon product where Korra from
The Legend of Korra
isn't voiced as an adult by Janet Varney, instead being voiced by Jacqueline Grace Lopez, while
Nickelodeon Kart Racers 3: Slime Speedway
was the last time Varney portrayed the character. The reason for this is that in 2022, a year before
All-Star Brawl 2
was released and the same year as
Kart Racers 3
, Varney announced that she was stepping down from the role because she wanted Korra to be voiced by a person of color, much as Korra herself is, following the announcement of a new
Avatar: The Last Airbender
movie starring Korra to be released in 2025.