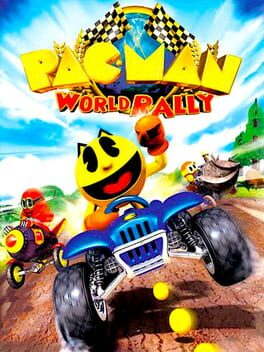 Add Trivia
Sorting options
---

Pac-Man World Rally
was originally going to be based on the works of famed psychedelic hot rod cartoonist Stanley Mouse. Fygar's kart is a leftover from this version of the project, hence why it doesn't fit the aesthetic style of the other karts and isn't directly based on the
Dig Dug
franchise
Also Appears On:
Dig Dug
(Collection)
Inside the prototype Xbox version of
Pac-Man World Rally
, files pertaining to Snoopy from
Peanuts
and a vehicle for him can be found. While the initial discovery of these files left a lot of mystery over whether they were leftovers from another project or a scrapped crossover, a concept image from
World Rally
would emerge shortly after revealing Snoopy was indeed planned as a crossover racer.
Smart Bomb Interactive, the developers of
Pac-Man World Rally
, worked on the game
Snoopy vs. the Red Baron
around the same time, and a few shared files from that game including placeholder cutscene dialogue can also be found in
Pac-Man World Rally
's data.