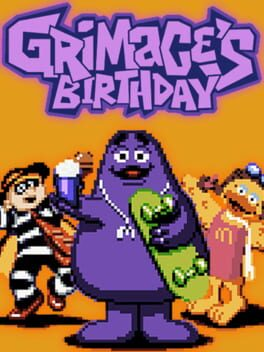 Add Trivia
Sorting options
---
The telephone line level of
Grimace's Birthday
was supposed to have energy running through the cables as a hazard, but this was objected to by McDonald's and replaced with a squirrel Grimace could bounce off of.
When asked about Ronald McDonald's absence,
Grimace's Birthday
artist and designer Tom Lockwood responded:
"We were not allowed to include Ronald in the game. In the end, this game is about Grimace – who is my personal favourite of the lot anyway – and including Ronald would have potentially stolen the spotlight. In any case, I think it's nice to give the side crew of the McDonald's mascots time in the spotlight all to their own. McDonald's wanted to include a retro cake they used to produce in the '80s. It can be seen in the form of one of the three cakes during the final mini-game and has a birthday note to Grimace from Ronald, so at least his presence is felt to some degree."