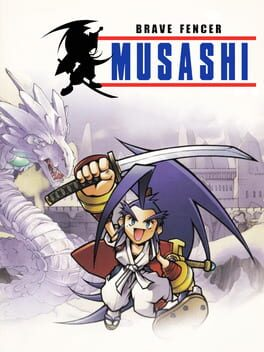 Add Trivia
Sorting options
---

In 2021, the game's debug menu was discovered on a demo disc and was later executed in the retail version through the creation of a GameShark code. The menu contains four options featuring the surnames of four of the game's programmers (most likely to test out certain aspects of the game each one focused on more easily): Satoshi Kishiwada, Yasuhiro Yamamoto, Tamotsu Goto, and Naoto Uenaka.
Additionally, by selecting "Area 7 Action" and "Scene 06 - Last-Scene", you can access a beta version of the crumbling Soda Fountain, the final area of the game
Spoiler:
where Musashi battles against Dark Lumina
, lacking textures and featuring an overhead camera compared to the sidescrolling camera in the final game.
At the Fluffy Puffy Breadshop in Grillin' Village, there is a glitch that can be performed outside the bakery right before it closes. It requires Musashi to fall asleep on a very specific part of the wooden floorboards leading inside, and if performed correctly, the shop's door as it closes for the night will push him inside. When inside, talking to Jam at the counter will reveal that the bakery is currently having a sale. However, this can be done on any day of the week, making this glitch a possible exploit to buy cheaper goods from the Breadshop.
If Musashi visits the church in Grillin' Village in Chapters 5 or 6, Father White will mention that he wants to practice bringing people back from the dead for a small fee, a clever nod to the function of churches in the
Dragon Quest
series.

If the game's disc is inserted into a PC, 3 audio tracks simply named "Track 1", "Track 2", and "Track 3" can be played. Despite these tracks not being included in the game's released soundtrack, Track 1 and Track 2 are used in the boulder chase near the beginning of the game, while Track 3 is several minutes of silence.
Using the Water Scroll's bubble attack on plant enemies can make them double in size. However, this doesn't affect the amount of damage they deal, items they drop, or amount of health they have.
The game's antagonists, the Thirstquencher Empire, have alcohol-themed names in the original Japanese version; this is censored to soda-themed names in the North American version.