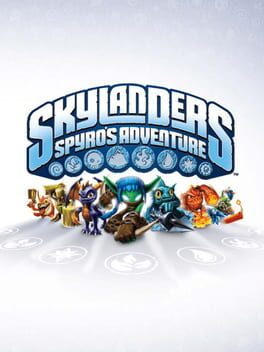 Skylanders: Spyro's Adventure
October 13, 2011
Add Trivia
Sorting options
---
Activision originally wanted to partner with
Nintendo
and make Skylanders a Nintendo exclusive series. However, Nintendo passed on the offer.
Most of Sonic Boom's upgrade images show her without her silver armor.
The only Skylanders that are referred to by name are Spyro, Trigger Happy and Gill Grunt. This happens only in the first level, Shattered Island.

Skylanders: Spyro's Adventure was originally going to be an MMORPG known as Spyro's Kingdom. It had the same concept as Skylanders where you can bring your toys to life but Spyro himself was not going to be playable. Instead he was going to be a full-grown dragon and the king of the realm (hence the working title) and what you would do is go to him to receive different quests. The game was also said to be much darker than previous Spyro games including mature themes and even blood which lead to its eventual cancellation and the creation of Skylanders.