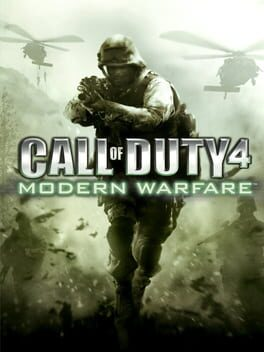 Call of Duty 4: Modern Warfare
November 5, 2007
Add Trivia
Sorting options
---
The game contains an unused perk called "Expose Enemy". It's code name is "specialty_exposeenemy".
The German version removed the dramatic gore effect upon
Spoiler:
shooting Zakhaev's hand off in the "One Shot, One Kill" mission
and Arcade Mode is disabled and cannot be unlocked.
The
Wii
version has several differences from the
Playstation 3
, PC, and
Xbox 360
versions:
• The ragtime warfare cheat was replaced with a paintball cheat.
• When using the "A Bad Year" cheat, you must get headshots for enemy corpses to turn into tires.
• There is no voice chat, and hence no Eavesdrop perk.
• Exclusive Squadmate mode was added for Campaign.
• Some weapons have different reload sounds.
• The Variety Map Pack is not available.
The Nintendo DS version of Modern Warfare began development as a remake of Geist for the GameCube titled
Geist DS
. Evidence of this can be found in the game's code.
In the campaign mission, "The Bog", it is possible to obtain an M21 with a unique camo using console commands. It is most likely an early version of the Desert camo.
There is a reference to the movie "The Matrix" at the end of the mission
Spoiler:
"crew expendable", if you fail to jump from the sinking boat to the plane, you'll get the message: "Nobody makes the first jump..."
There were originally plans for a Russian Loyalist mission, as seen in some trailers. One of these possible missions involved escorting a tank.
The P90 has an unused Olive finish.
In the "Mile High Club" level, during the opening sequence when a hole is being cut to drop into the plane, somebody says, "Surely you can't be serious". Captain Price then says, "I'm serious, and don't call me Shirley". This is a line from the movie Airplane.
There's some unused dialog for Captain MacMillan on the game's disc that is never played in-game.