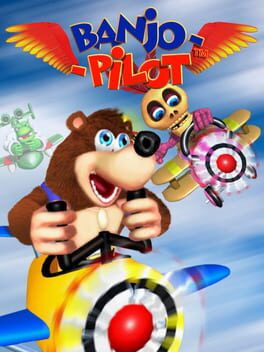 Add Trivia
Sorting options
---

Expresso the Ostrich from
Donkey Kong Country
appears as a cameo in
Banjo-Pilot
- this seems to be an accidental leftover from the game's cancelled iteration as
Diddy Kong Pilot
, as Nintendo is not mentioned whatsoever in the copyright info for
Banjo-Pilot
beyond simply licensing the game for its platforms.
A tilt pack was originally to come with the game, however the feature was removed due to problems when trying to view the screen.

In an early build shown at Spaceworld, when it was still being developed as
Diddy Kong Pilot
, a number of
Mario
characters were shown to be playable at one point in the game. The characters were Mario, Peach, Yoshi, Wario, Bowser and Toad.

A new character named Redneck Kong was to be a racer in the original Diddy Kong Pilot, however he was later intended to be replaced with Candy Kong.

Before Rare was acquired by Microsoft,
Banjo-Pilot
was being developed as "Diddy Kong Pilot", a sequel to
Diddy Kong Racing
. After the acquisition, the game was changed to feature Banjo-Kazooie characters instead as
Nintendo
still owned the rights to
Donkey Kong
characters.