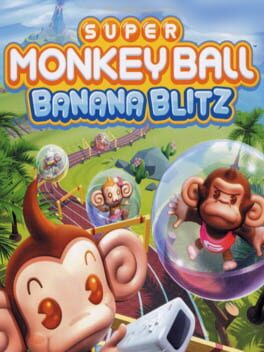 Super Monkey Ball: Banana Blitz
November 19, 2006
Add Trivia
Sorting options
---

In Banana Blitz HD, completing World 8 unlocks Sonic from the
Sonic the Hedgehog
series. This marks the first time a character from a different universe is playable in the Monkey Ball series.
In an interview with SPoNG.com, Monkey Ball creator Toshihiro Nagoshi said that he planned to release the game for the
Xbox 360
and
PlayStation 3
. The game was later released for the
Wii
exclusively, and no such announcement for other consoles were made. A reversal of this later happened with the 2006 edition of Sonic the Hedgehog and
Sonic and the Secret Rings
.