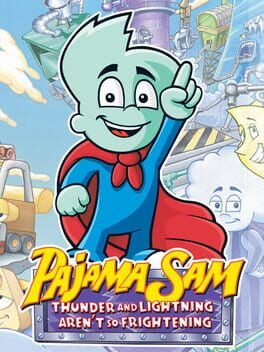 Pajama Sam 2: Thunder and Lightning Aren't so Frightening
October 2, 1998
Add Trivia
Sorting options
---
One of the characters at the start of the game is named Bill Gate, a play on Microsoft founder and CEO Bill Gates.
This trivia has been marked as "Not Safe for Work".
It may not be appropriate for all visitors and
definitely isn't appropriate for work or school environments
.
Click here to unhide it.
J. Langston III's original name during development was J. Langston Popsicle III, or "Popsicle" for short, but had to be changed due to Popsicle being trademarked by Unilever. Multiple lines were spliced to remove "Popsicle", though one was removed and one was re-recorded.