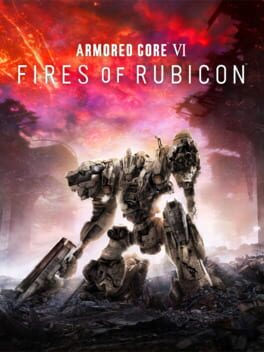 Add Trivia
Viewing Single Trivia
---
In an interview with the game's producer Yasunori Ogura published on PlayStation.Blog on August 21, 2023, he was asked how the series was able to be revived after ten years since the previous installment in the Armored Core series, and when did the initial planning and development began? He responded:
"First, I would like to thank everyone for their continued support of the Armored Core series throughout the years, especially our fans, who have been waiting for ten years since the previous installment, Armored Core: Verdict Day.
As for the process leading up to the development of this title, our company's President, Hidetaka Miyazaki, myself, the director, Yamamura, and many other members of the development team all really wanted to create a new Armored Core game. We also fostered a team of very talented people through our experience in developing other titles, so we basically had no reason not to go ahead with the development of a new Armored Core.
So, around 2018, in the early stages of development, Miyazaki and a few others established a small team of initial directors who went back and reevaluated the fundamentals of the Armored Core series and began development of a prototype that helped them determine the direction of the new entry. After the release of
Sekiro: Shadows Die Twice
in 2019, Yamamura joined the project and took over as director. Full-scale development kicked off around 2020.
Meanwhile, because we had several projects underway at the same time, we had to allocate internal resources for the development of other titles. Which in turn resulted in a long ten-year wait for this game."
Comments (0)
---