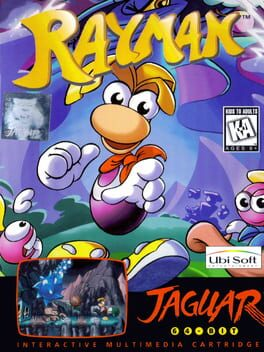 Add Trivia
Sorting options
---
The Atari Jaguar version of
Rayman
contains many messages for developers' family and friends that can be seen by using specific passwords, some written in French while others are written in English. Some notable ones include:
[translated from French]:
The Jaguar is my friend, and so is Rayman, so let them live!!
[translated from French]:
The world is kind
Bettina is kind
Fred and Fred are very kind
Mom is kind
Sophie is very kind
Eric is very kind
Rayman too is very kind
Everyone on Rayman [the development team] is very kind.
Oliver, Jean Christophe and Michel are very kind
Signed: Bettina!!
[translated from French]:
You see I can break your spine in two with this fist of mine!!!
Signed: Serge H
[written in English]:
I wanted to thanks[sic]: Konami and Nintendo for the great games they made!!!
[translated from French]:
For Sale: Ascona (19XX) in wreck state
Signed: Jean Marc G
[translated from French]:
A beer... Gimme a beer, d'ooh... Everyone, let's go to Euro Disney!!!!!!!
Signed: Bruno B