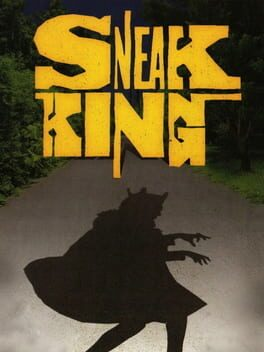 Add Trivia
Sorting options
---

As of 2021, professional wrestler Leroy Patterson (stage name "The Human Tackboard" or "The Ring Crew Guy") owns 2,706 copies of
Sneak King
, which he keeps in a devoted room of his house known as the "Sneak Pit". According to him, he collected that many copies because: "If they are worth something someday, we are rich! If they are worth nothing, it's a funny story and journey!… It had an unusual release through a fast food chain, it's a funny game, and it makes me laugh!"
His collection has grown so large that it now includes rare Burger King video game content, such as a promotional DVD meant to sell franchise owners on the game promotion; the delivery boxes that Burger King games came in; and a 4-pack containing all 3 Burger King games and a DVD cleaner.
Sneak King
's early motion capture test animations were considered unsatisfactory by Burger King - it was eventually figured out that the actor could successfully mimic the King from the commercials by wearing the authentic head used in commercials and being weighed down by it. The developers of
Sneak King
played with the head when it first arrived, imitating the sneaking actions from the game, not realizing that it was the only Burger King head ever made, and though no damage was made to the head, they were still scolded for using it as a toy.

The Burger King Xbox trilogy -
Sneak King
,
Big Bumpin'
, and
Pocketbike Racer
- have an unusual packaging and disc design, bearing the aesthetic design of the Xbox 360's packaging art, but simply saying "Xbox" due to the game disc containing files for both, Xbox and Xbox 360 versions of the game. This is exclusive to the Burger King games, with original Xbox games released after the trilogy still having the original Xbox packaging template from 2001.
The concept of a unified "Xbox brand" box design shared between all platforms would eventually see wide use with the release of the Xbox Series X, which would remove the "One" from the Xbox One's existing box template and add an extra bar of text clarifying which Xbox platforms the disc is compatible with.
The Burger King Xbox 360 trilogy are the only Xbox 360 titles which were backwards compatible with the original
Xbox
; a previous console generation. This decision was made due to the original Xbox having a bigger install base than the Xbox 360 at the time, but Microsoft only wanting to promote the 360 and not original Xbox on TV.