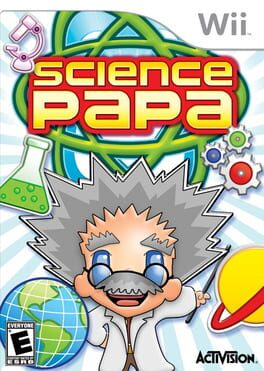 Add Trivia
Sorting options
---
When
Science Papa
was announced by Activision, many journalists believed the game was trying to cash in on the success of
Cooking Mama
. When asked for a comment by Kotaku,
Mama
series publisher Majesco wrote an allegation writen in-character by Mama, stating Science Papa to be her ex-boyfriend:
"So you want some dirt on "Science Papa" to splash on your site? I'll shovel it. We dated briefly (when he had much better hair). And now he clearly wants a piece of the best-selling pie by associating himself with an incredibly successful, and I'll emphasize, happily married, woman. Frankly, he never appreciated my cooking and I grew weary of his tedious "experiments." You want real mind-bending science, go figure out how to make Toulouse Cassoulet for your next dinner party of 20 and let me know how it goes, Papa."