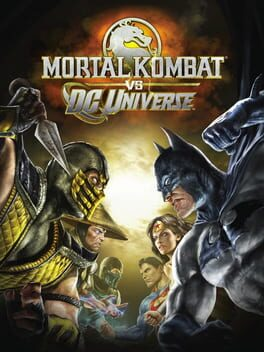 Mortal Kombat vs. DC Universe
November 16, 2008
Add Trivia
Sorting options
---
After Captain Marvel's last opponent in the DC Storyline, The Joker references a scene from
Star Trek
II: The Wrath of Khan. After hearing the news of Dark Kahn, he looks up to the sky and yells "KAHN" similar to Captain Kirk.
DLC was planned for the game. Quan Chi and Harley Quinn were the only ones officially confirmed. There were also hints for Kung Lao and Doomsday. Due to Midway's bankruptcy, these were never released.
The Joker's first Fatality shows him shoot a fake gun at his opponent, followed up by shooting them in the head with a real gun. The US version was censored by focusing the camera away from the opponent as they were shot. The UK version shows the full uncut version of the Fatality.