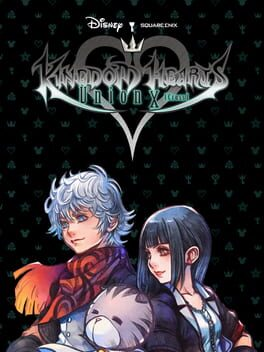 Kingdom Hearts Union χ[Cross]
September 3, 2015
Add Trivia
Sorting options
---

In 2013, a Kingdom Hearts online mobile game was in development that never saw the light of day. It was to be called "Kingdom Hearts: Fragmented Keys". The game was rumored to feature customizable avatar characters (like Union Cross). It would also have been in 3D instead of Union cross' 2D art style. Most interesting and exciting of all though (gathered from concept art no less) was the Disney world list as the game would feature returning worlds like: Agrabah, Wonderland, a Lilo & Stitch Hawaii world, Space Paranoids/The Grid, London/Neverland, and Dwarf Woodlands. It also included worlds that didn't appear in the series yet but would appear in later games like Union Cross and Kingdom Hearts III, such as: Arendell (Frozen), Kingdom of Corona (Tangled), and Niceland/Game Central Station (Wreck-It Ralph). Finally, and most shockingly, a world based on the Star Wars franchise, although this world's chronology is unknown as concept art show different conflicting eras, such as an image of characters Anakin, Obi-wan, Padme, and Master Yoda in their exact looks from Star Wars: The Clone Wars movie and series in a separatist gunship's hanger as well as a planet that looks similar to Tatooine and an anachronistic Death Star power station room. It is unknown why this game was cancelled.

Exclusive to the English version of the game are Medals of Scrooge McDuck, Huey, Dewey & Louie, Launchpad McQuack, and Webby Vanderquack from
DuckTales
, all of whom using artwork from the 2017 reboot.
This marks the only instance in the
Kingdom Hearts
series where a television series by Disney was ever directly acknowledged.