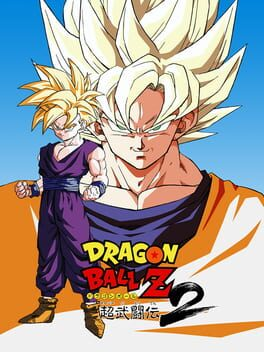 Dragon Ball Z: Super Butouden 2
December 17, 1993
Add Trivia
Sorting options
---
During a fight if the player holds A, B, X, Y and then hits Select, all of their health and power will be depleted and they will surrender the match.
There is a cheat that can alter the size of the player and their opponent during a match. During the dialogue scenes before a fight starts, if the player presses Up or Down 10 times, a sound will play and in the match both players will be noticeably shrunk down.
There are two turbo modes that can be accessed by holding down certain buttons on a second controller before the game starts. The first will change the intro music and part of the title will blink between black and pink. The second will change the intro music as well and part of the title will blink between black, pink, and white.
Turbo Mode 1: Hold the L or R button before starting the game.
Turbo Mode 2: Hold the L
and
R buttons before starting the game.
These may both be a reference to the title screen font colors used in Street Fighter II Turbo: Hyper Fighting.
Mr. Satan (also known as Hercule) is not a playable character, but he can be with the use of a cheat device. He only has one combo and at the end of it he always dies and loses to whoever he is facing. This is because his only appearance in the game is when he faces Cell in the story mode and performs this same combo and dies.
Super Butōden 2 is the first game in the Dragon Ball Z series in which Broly makes an appearance. He can even become playable through a cheat code that can be pieced together by beating the secret Broly/Goku story mode fights with every character.
Cheat code:
Spoiler:
Up, X, Down, B, L, Y, R, A
This is to be performed at the title screen and when done correctly you will hear a voice line from Broly saying "Kakarot!"
If you sit at the title screen for a certain amount of time, it will run a gameplay demo. After this gameplay demo runs its course, the game will loop back to the title screen. If the player lets this happen 7 times, Mr. Popo will pop out from behind the Dragon Ball in the logo. If the player lets this happen 7 more times after this, Piccolo will show up in the background and shoot a Ki Blast at an off-screen opponent.