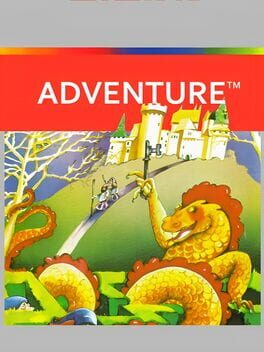 Add Trivia
Sorting options
---

Warren Robinett, creator of
Adventure
affectionately refers to Yorgle, Grundle, and Rhindle, the 3 dragons, as "Duck Dragons", and has stated that if he were to do an official follow-up to
Adventure
, the dragons would still resemble ducks instead of being redesigned to more closely resemble their intended species.
During the development of
Adventure
, Atari higher-ups were initially cautious of such an ambitious project - when they saw the prototype, they unsuccessfully tried to persuade Warren Robinett to rework the game into a tie-in game for the
Superman II
movie.
Despite
Adventure
being a highly ambitious title released before the discovery of bank switching, the game had enough free RAM space in its cartridge (15 out of 128 bytes) to fit 3 extra dragons - though Warren Robinett chose not to as he thought the gameplay was fine as is, something he compared to what is now known as game balancing.
There exists a rare situation in
Adventure
where, after being eaten by a dragon, the bat will pick up the dragon, and carry it around the game world with you inside its stomach. This was not an intentional Easter egg or gag, but rather a result of the dragons and bat in
Adventure
being coded to explore the game world at all times rather than despawning.
Adventure was heavily inspired by Colossal Cave Adventure, a text-based game for many early personal computers.