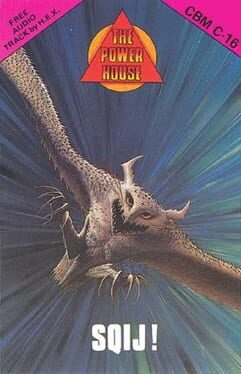 Add Trivia
Sorting options
---
The ZX Spectrum version of
Sqij
was made using Ocean Software's Laser BASIC coding software, and contains significant chunks of the library in its code, which could be easily reverse engineered, allowing one access to the suite of Laser BASIC tools for the £1.99 price of
Sqij
as opposed to the £14.95 asking price of Laser BASIC.
The ZX Spectrum release of
Sqij!
has been cited as one of the worst games ever made, sometimes even being referred to as the single worst video game ever made, due to a bug that renders Sqij uncontrollable unless the game is modified with the POKE button (a button on the ZX Spectrum that allowed users to modify code of software, somewhat like a built-in Game Genie). The conversion was handled by a 15-year-old named Jason Creighton, who intentionally created a lackluster version of the game expecting it to be rejected, in protest against being mistreated during development, with a particular point of contention being that he wasn't provided with the original Commodore 64 version of
Sqij!
to study. However, the infamous bug that rendered the game unplayable was not an intentional inclusion.