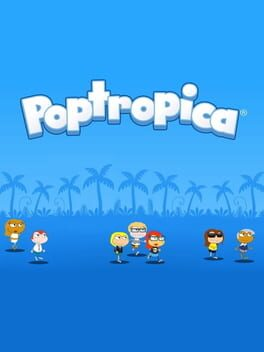 Add Trivia
Sorting options
---

In the lead-up to the release of Super Villain Island, a piece of concept art titled "Combo Breaker" was posted on the Daily Pop, depicting what appears to be a robot that combined elements from the four villains featured in the island's story (rabbit traits from Dr. Hare, jester traits from Mordred/Binary Bard, artist traits from Black Widow, and pirate traits from Captain Crawfish), as well as what appears to be traits reminiscent of a cowboy. This, combined with an earlier Daily Pop post titled "Perchance to Dream" that suggested the Dream Machine was originally going to have five containment units instead of four, has lead some fans to believe that El Mustachio Grande (the main antagonist of Wild West Island) was originally going to appear alongside the former four as one of the main villains. While this has never been confirmed, it's worth noting that El Mustachio Grande appeared as one of the answers to the Pop Quiz question "Who is your favorite Poptropica villain?" alongside the four. Additionally, while he does not play a role in the story of Super Villain Island, he does still make a cameo during the elevator sequence alongside various other Poptropica villains.
In 2020, due to the discontinuation of Adobe Flash, Poptropica began porting islands that were built in Adobe Flash over to an HTML5 format. However, because Poptropica utilized a variety of different Flash engines, several islands couldn't be ported immediately and were effectively removed from the game. Fortunately, fan archivists later made 35 of the removed islands playable again via the Basilisk browser within the Flashpoint program.

In April 2022, it was announced that some of the old islands would return as part of a bundle released on Steam. Although it was delayed by a day, the Steam version of Poptropica was released on May 26, and included seventeen islands and Poptropica Realms.
Poptropica is primarily the creation of Jeff Kinney, the author of the "Diary of a Wimpy Kid" book series. As of 2015, he was still involved in the game as the Creative Director and as of 2023 is credited on the front page of the mobile version's website.